Call today for a free quote!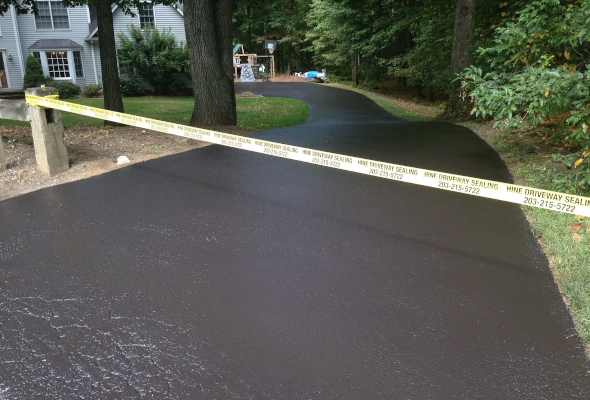 sealcoating your driveway
Sealcoating your driveway is a great way to add life to a faded existing asphalt driveway. If your driveway is at least a year old, but not to the point where it needs replacement, sealcoating can restore a "just paved" look to it for less than the cost of repaving. 
Sealcoating protects what you have, hides stains and restores a uniform dark appearance that will enhance the overall look of your driveway. Its a process where a liquid top layer is added over your existing pavement and allowed to dry and harden, sealing and protecting the asphalt underneath. 
For the shortest path between faded and stained, to looking new, sealcoating delivers at a price that's affordable.
restoring that just paved look
Before sealcoating you may need to have existing cracks filled or some areas may need to be patched. Normally that results in a "patchwork" appearance. Once that work is completed the sealcoating is applied and the finish is transformed into a single, continuous surface that looks very similar to fresh pavement.
From a "curb appeal" perspective sealcoating provides a dramatic improvement over the existing appearance of an older driveway and adds to the overall look of your property as it ties together the look of your driveway, lawn, landscaping and home.
sealcoating produces a finished appearance that is remarkably close to that of a freshly paved driveway.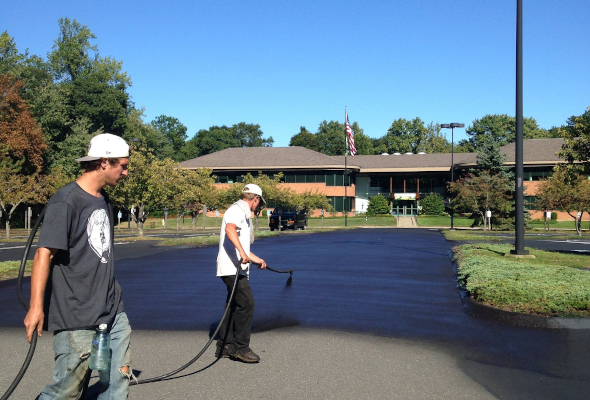 protecting your existing asphalt
Sealcoating bonds to the top layer of your asphalt and blocks UV rays, oil and gas stains. It seals small cracks and blocks water from entering existing ones. It is durable enough to last for years while preventing further damage to older asphalt.
Our sealcoating material also contains sand that acts to provide a firm grip for pedestrians as well as vehicles. The result is a slip-resistant finish with the grip of asphalt. 
When applied before the end of your driveway's useful life, sealcoating protects from UV rays and Chemicals while prolonging the life of your entire driveway.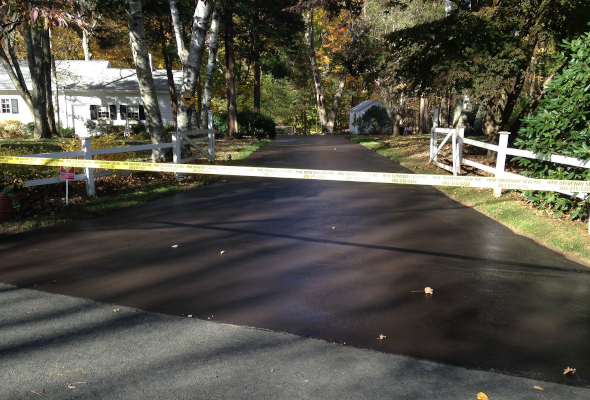 If your driveway has stains and/or minor cracks, a sealcoating layer will enhance both the appearance and lifespan of your existing driveway. Sealcoating will also protect it from from sun, water and chemical damage.
When you want a "brand new driveway" look but your driveway still has life left in it, sealcoating is the best choice to restore curb appeal while adding life and maintaining normal driveway traction.
we are happy to discuss sealcoating and driveway repair with you and also offer you a free, no-obligation quote. Simply 
CONTACT US
 for more information.